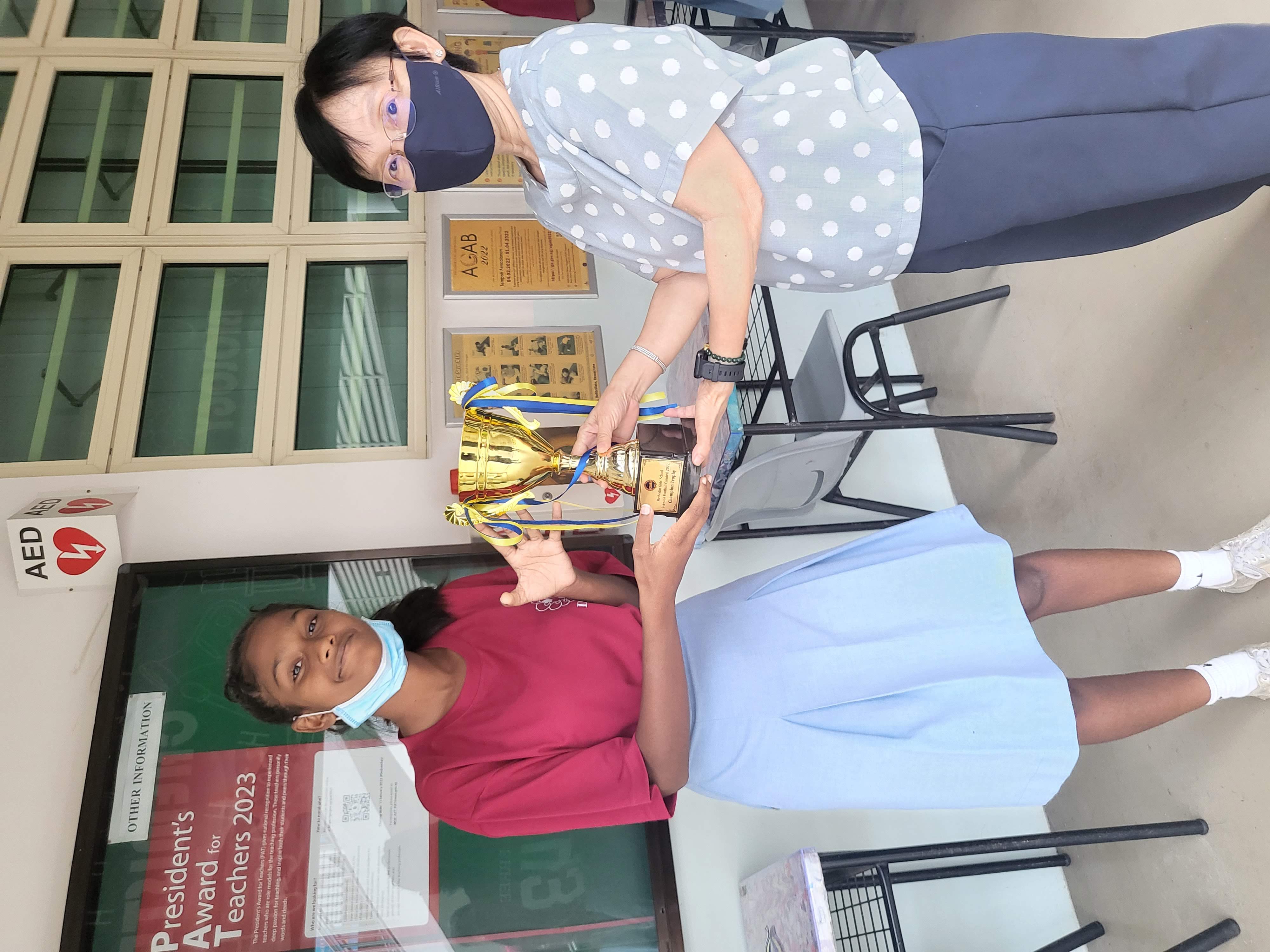 The teachers and coaches taught my team and I to dribble, pass and shoot. Football taught us perseverance, unity, and communication. My teammates taught us to motivate and inspire one another.
Dinesh Kumar Shree Nithi (4IT)
Football Captain
Sportsmanship and Excellence
The Girls' Football team was introduced as a CCA in 2006. Our training emphasises on discipline, teamwork and commitment, which are important values on and off the field. The girls are taught football skills in a safe and friendly environment under the guidance of a dedicated coach. Our 'B' and 'C' division girls compete in football matches at national level in interschool tournaments organised by the Football Association of Singapore.
We were awarded the 'Fair Play Award' for both NSG B and C Division, 2023
Teacher-in-charge:
Miss Jocelyn Oh (OIC)
Mr Chen Yizhou (AIC)
Ms Jassika
Weekly Schedule:
Every Tuesday and Thursday 2.40pm - 5.45pm