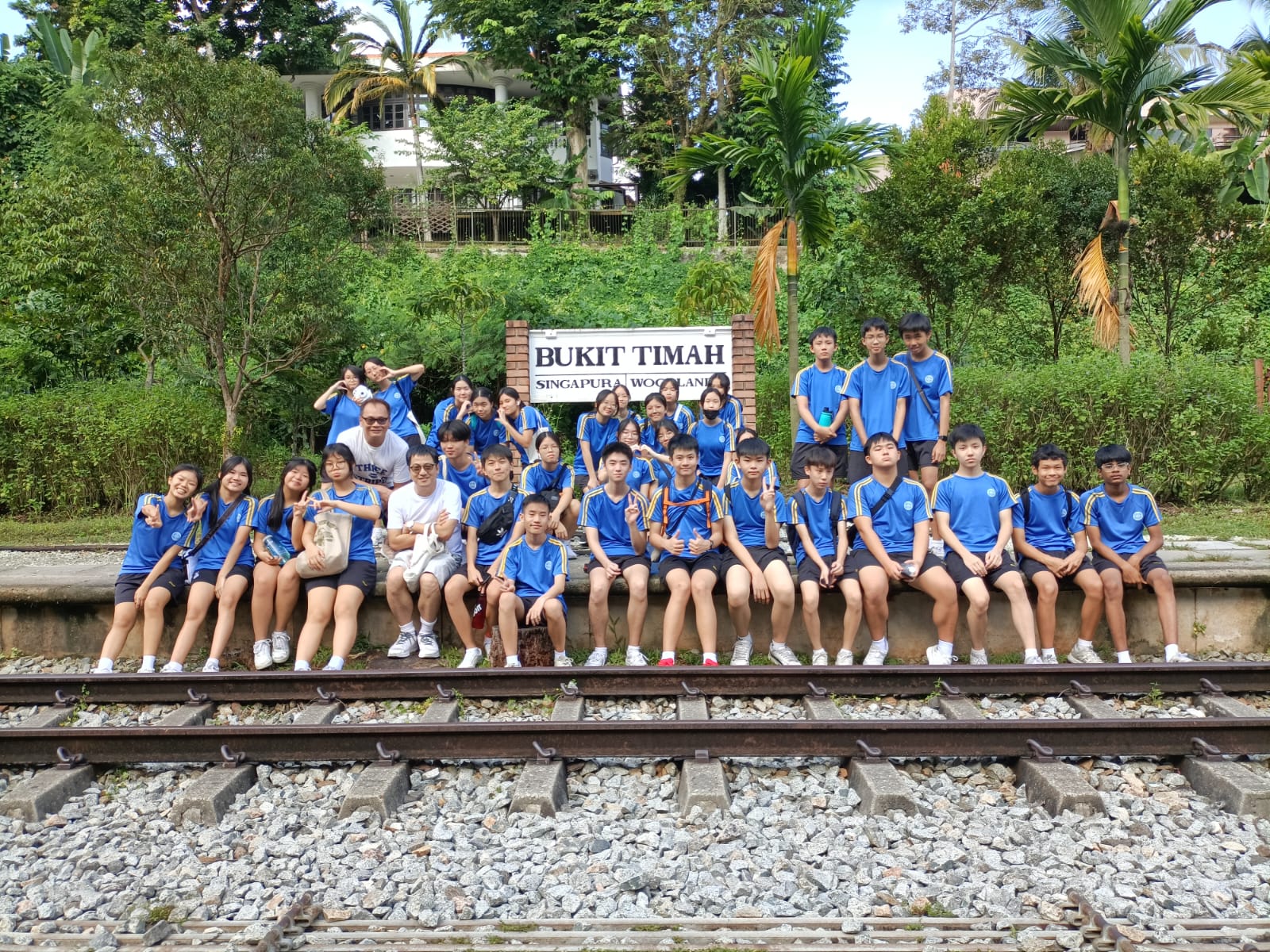 "Over my three years in ODAC, I have learned to be resilient despite the various challenges I faced, such as the Inter-School Dragon Boat Competition which made me think of giving up multiple times. However, I did not give up and instead remained resilient and continued to do my best."

Rydon Tan (407)
ODAC Captain
Deyi Secondary School's Outdoor Adventure Club aims to give students the exposure to explore their interest in outdoor activities and hone their skill in outdoor sport. Through training and opportunities to participate in outdoor activities, it will instill our school values such as discipline, determination and resilience. Students also build up their leadership capacity through the organization of the sports and activities that are conducted outdoors.
Our outdoor activities promise students fun-filled adventures that encourage them to challenge themselves, step out of their comfort zone and overcome their fears. These then aid the students to hone their confidence and build up their character. ODAC covers both land and sea activities consisting of dragon boating, hiking, camping, navigation and outdoor cooking. We also participate in the annual national dragon boat competition. Under current convid-19 SMM, the students' activities were restricted to mostly indoor activities, however, they use their creativity and resourcefulness to redesign the training such that the activities are engaging yet intensive enough to prepare them for resumption of the outdoor activities. They have displayed the school core values under the current situation.
The students are also brought to local attractions like Gardens by the Bay, Southern Ridges, Green Corridor, National Parks and Sentosa to develop an appreciation for their country's progress and environment. Through the varied exposure, the CCA strongly instills in the students that nothing can deter them from achieving their goals as long as they strive with a positive attitude.
Teacher-in-charge:
Mr. Wilson Lee (OIC)
Mr. Lim Heng Lai (AIC)
Mr Lim Yu Sim
Weekly Schedule:
Every Tuesday and Thursday 2.50pm – 5.15pm